shedshrine
tinnitus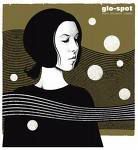 Joined: 01 Jun 2004
Posts: 1192
Location: sf bay area
Posted: Fri Sep 21, 2012 2:45 pm

Post subject: Universal $1.9 billion takeover of EMI

---

http://www.nytimes.com/2012/09/22/business/global/universal-takeover-of-emi-music-is-approved.html?_r=1

The Universal Music Group received regulatory clearance in Europe and the United States on Friday for its $1.9 billion takeover of EMI Music, the storied British record label behind the Beatles, the Beach Boys, Norah Jones and Coldplay...............


As a result of its acquisition of two-thirds of EMI, Universal will have about 36 percent of the world's recorded music market, according to figures from Music & Copyright, a British trade publication. Sony Music Entertainment, the next largest company, has a 21.6 percent share, and Warner Music Group, the only other major, has 15 percent.

A little more than a decade ago there were six major labels, but because of consolidation there are now three.

Though: The deal allows Universal to expand its dominance as the world's largest music company, but the compromise it struck with regulators significantly pares down its ambitions.

After months of tense negotiations, Universal agreed to divest itself of about a third of the assets of EMI, including most of Parlophone, EMI's flagship label in Europe, along with a number of formerly independent labels, nine national subsidiaries of EMI across Europe and other rights. Universal will also sell a handful of its own assets, and it agreed to a set of market controls that will govern how it handles contracts with digital music services.
_________________

Nick Sevilla
cryogenically thawing



Joined: 03 Mar 2008
Posts: 3642
Location: Los Angeles California USA
Posted: Sat Sep 22, 2012 12:41 am

Post subject: Re: Universal $1.9 billion takeover of EMI

---

3 labels now own 72.6 % of the world's music catalog.

I foresee them turning into giant rockola machines.

In a way it's good, for they will try to keep their catalog from disappearing, which is good for the music already recorded.

In a way it's bad because we all know how "commercial" music is sounding now. So in the foreseeable future the new music which will excite us on this forum will most probably not come from any of those three labels.

So what.

I hope I am there when they do decide to start up the artist development engine again, if they ever do it. And all of us to be a part of that.

But, I do not keep my hopes up that that side of their business will ever come back.

Cheers
_________________
The Song. Nothing else really matters.