Shouldn't this be in the DIY forum?
These pics are a few months old. I'm still working on this unit, but mainly cosmetic things. I plan to add a power LED and LEDs for the phantom, as well as some kind of lettering.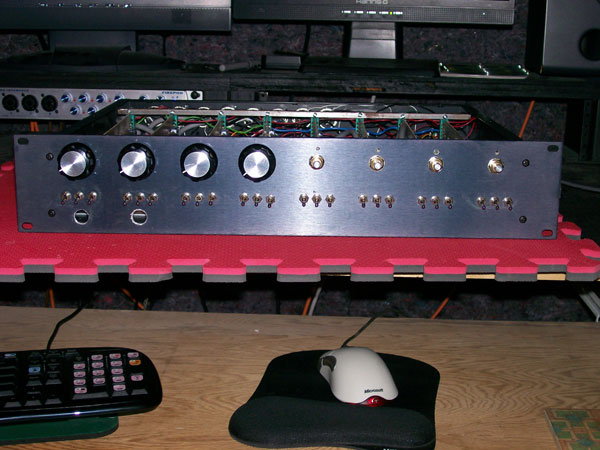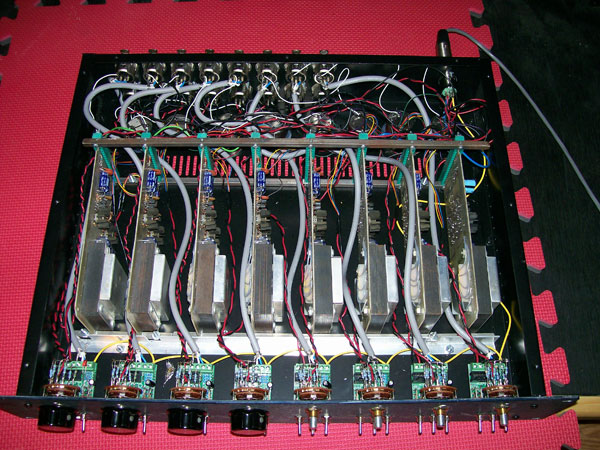 This is 8 channels of racked Quad Eight CA-127 or CA-137 cards (I think they are CA-137s, but not totally sure) with the original output transformers and new Cinemag CM-3440a input transformers. They use the Quad Eight AM10 discrete op-amp design and they sound bad-ass. Here are the cards: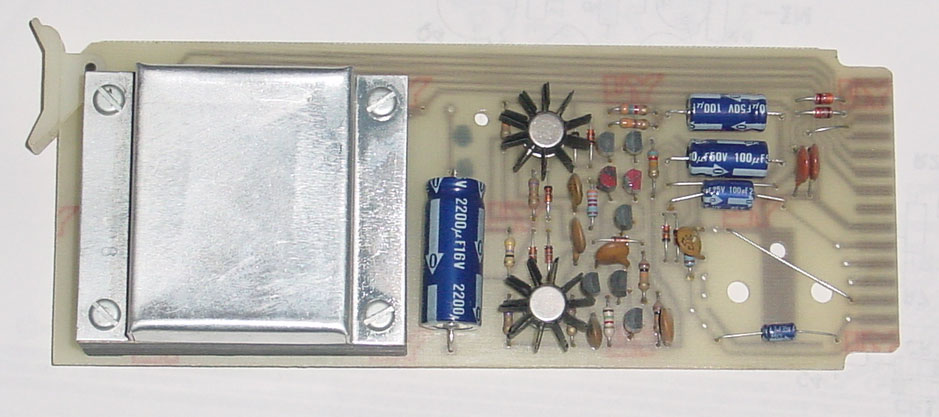 I bought these off eBay in 2003 for $40 a piece. The guy had a shitload of them. I wish I had bought more, but I didn't have the bread at the time.