couple more pics:
first ad campaign
current mini rig configuration
http://www.tapeheads.net/showthread.php?t=14194
Quote from "Wilhelm"
MiniDiscs are fascinating media because they seem to be a hybrid of multiple formats. The recording layer is sputtered, similar to that of rewritable CD and DVD discs; but instead of a semi-metal alloy, the coating is terbium-ferrite-cobalt. It is magnetic, but the magnetism is not read with a magnetic head. The MiniDisc uses a process known as Magnetic Field Modulation in which a laser uses high power (6.8 milliwatts) to heat the terbium-ferrite-cobalt layer to its Curie point (185 C./365 F.) from the bottom up while a magnetic head does the recording at the surface of the disc. This process simulates that of TMD (Thermo Magnetic Duplication) used to record VHS chrome pancakes at high speed. The magnetic recording records a digital data pattern in the magnetic layer, and that pattern remains as the surface immediately cools beyond the laser.
For playback, the process uses the laser at much lower power to read the magnetic patterns according to the Kerr effect, which causes a polarization of laser light when played across different magnetic orientations. This is the process used in magneto-optical discs, but the MiniDisc was the only consumer version of this method of recording/playback.
_______________________________________________
Sony MDS-W1

"Features: ATRAC 4.5. Provides 2 independent MD drives that allow recording to one MD while editing another, or recording from two different sources simultaneously. Seemless (uninterrupted) playback and recording from one drive to the next. Unusual "Inter Disc Move" function will move a song from one disc to another at 4 times realtime, defragmenting the copy and deleting the original. The move is done losslessly in the digital domain with raw ATRAC data. Sampling rate converter. Digital recording level control (-inf to +12dB). Large, 140 x 40 dot matrix display shows graphic information to simplify editing. Wide Bit Stream (uses block floating calculations to create an effective 20bit dynamic range). Includes built in timer that can control its AC outlet for connecting a tuner, etc. RM-D22M remote."
_____________________________________________________________
Some cool designed blank disks:
____________________________
Issued minidisk lps: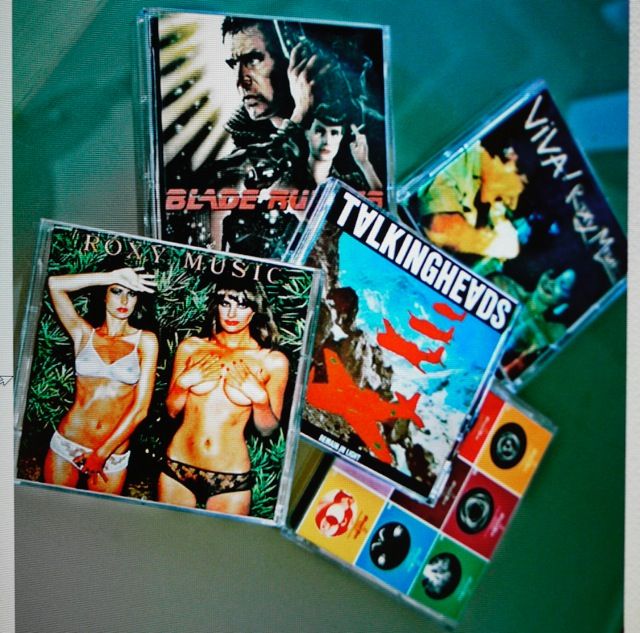 _____________________________
Link to
a currently available HI-MD (lossless) Onkyo deck.
Darn, no keyboard input.