I am interested in advice and ideas for recording in this barn loft. Mind is set - the barn is on the farm-was a dance hall in the 50s and this is where I want to record....but...getting the band together as a group is a challenge (farm is an hour away from them) so I need to hit the ground running.
Band is - male vocal/guitar. female vocal, steel, fiddle,upright bass -
I have drawn up scenerios ranging from everyone gathered around one or two mics in the middle - to partitioning off a couple areas for (semi) isolation of the bass and the steel amp. I havent measured but it is roughly 40x40 with a 15'-18' peak.
Here is a bit from the first round of sound check (singer/guitar & I).
http://soundcloud.com/phantomsoftheopry ... check-barn
Using this 3 mic configuration.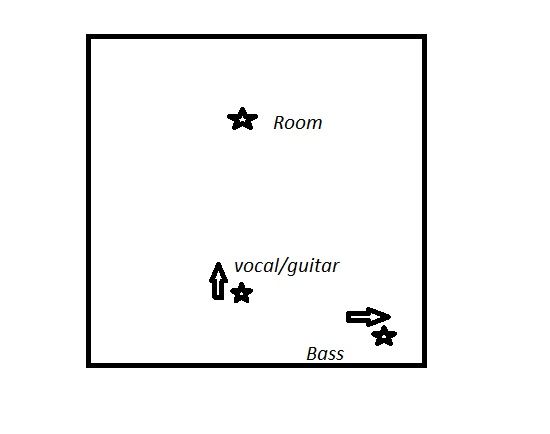 Of course the sound I want is this....but oh well
http://www.amazon.com/Always-2001-Digit ... B002FALLLA