As postered in the "Latest Shit Ya Git" thread, I ordered a real pretty Revelation RTF 60 offset guitar from Ye Merry Olde for an excellent "best offer" price. Paid it, and the order cleared. A cuppla weeks later and I get a notice from the Ebog that the shipment was rejected due to CITES. Yep, it has a rosewood fingerboard.
The Ebog said:
"RESTRICTED ITEM
We are writing to inform you that your recent GSP transaction from simmondsmusic cannot be completed.
The item was stopped at the Global Shipping Center, and has been restricted from international shipment. The item will not be shipped forward to its final destination.
Under the terms of the Global Shipping Program, you will automatically receive a refund for the full purchase price plus all GSP program fees."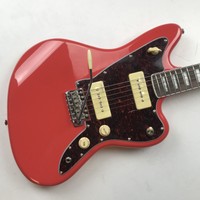 For add'l reference, a Ainglish friend gimme this link:
https://blog.andertons.co.uk/guitars/cites