If you rock the connector gently back & forth, does it become apparent that those solder blobs aren't actually connecting to the PCB?
It looks like either someone has been in there before to reflow them, or that connector was put on the board after the rest of it was soldered.
Notice how all the rest of the solder joints have a little teepee of solder, and it's shiny and smooth, and overall just a little concave? That's that's you're aiming for.
It's blurry, but those look like the textbook definition of a cold solder joint. The solder adhered to the component leg, but not the adjacent portion of the PCB.
Here's a rundown of soldering - you'll see something that looks like your legs in item B: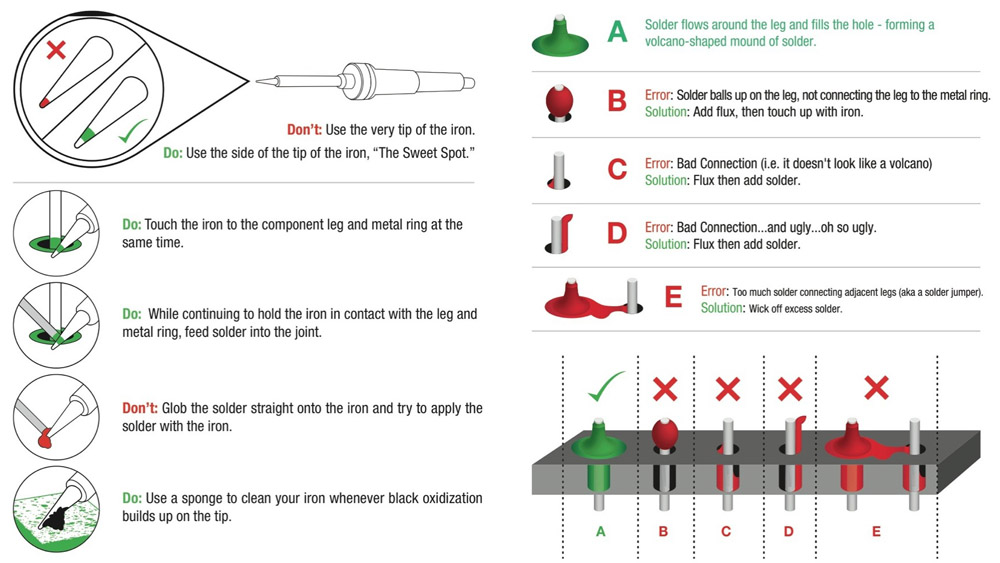 And a soldering iron for electronics is what you want for this. Maybe 50 Watts, with a tip kinda like a sharp pencil. Not a soldering gun, not a plumbers soldering iron, not a wood-burning kit. Use the shoulder of the tip to melt the blob, then heat the leg and the PCB together until the solder bonds them together. If it has trouble melting/flowing, the tiniest dab of fresh rosin-core solder should get it to melt.
Also, the brown gunk on those legs is leftover rosin/flux from before. You can wash it off with 70% iospropyl.