Latest progress...
Paint, electrical plates, dimmable LED shop light and carpet added.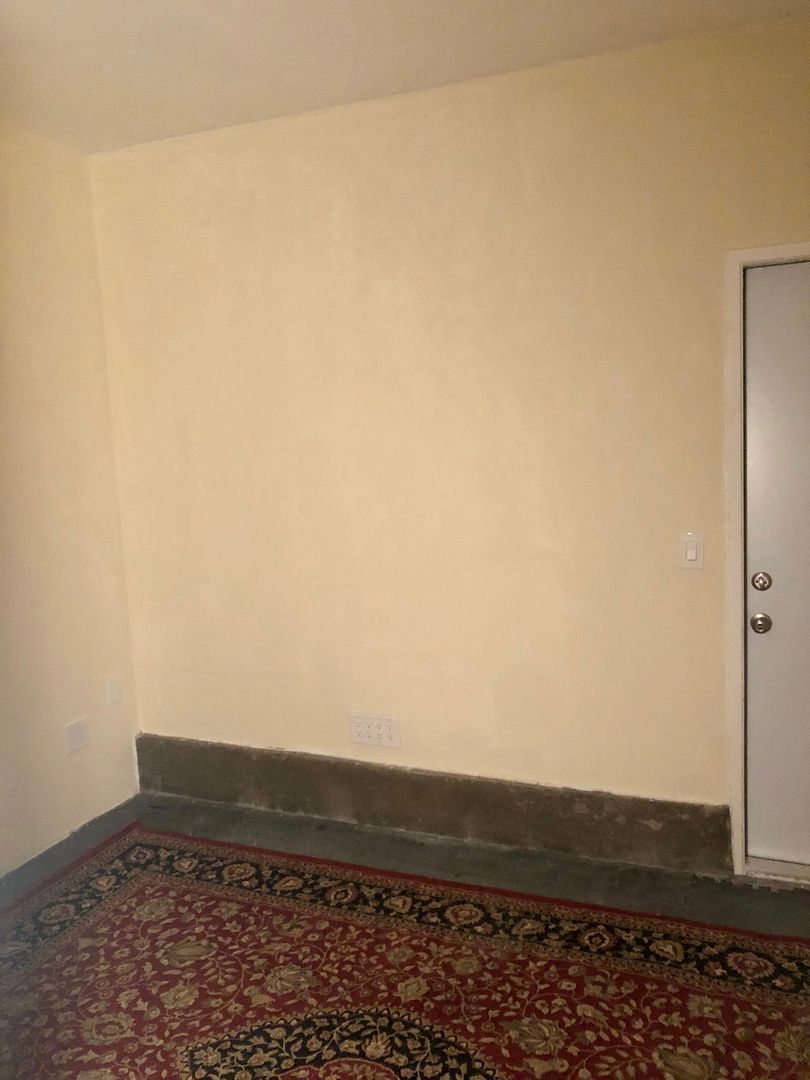 These cubicle walls will be covered with fabric and mounted on walls. Guitars and basses will be hung from their wood frames.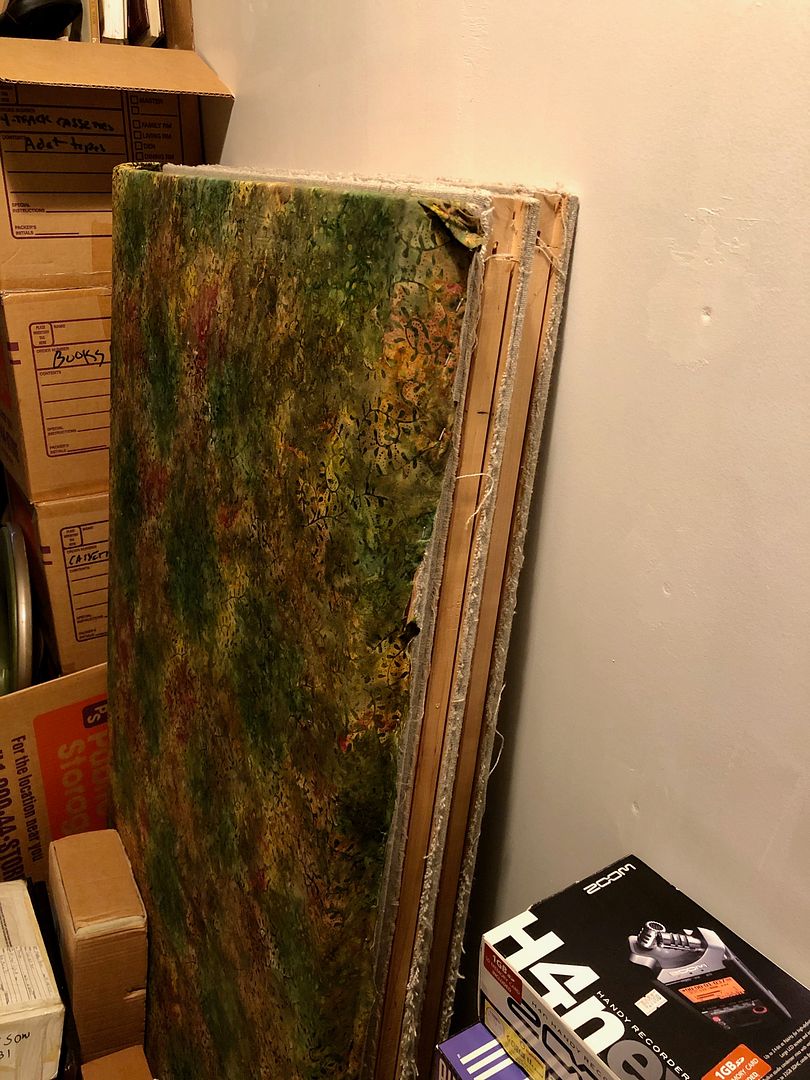 Moving in the furniture..
VDrumset just put in place, not set up yet.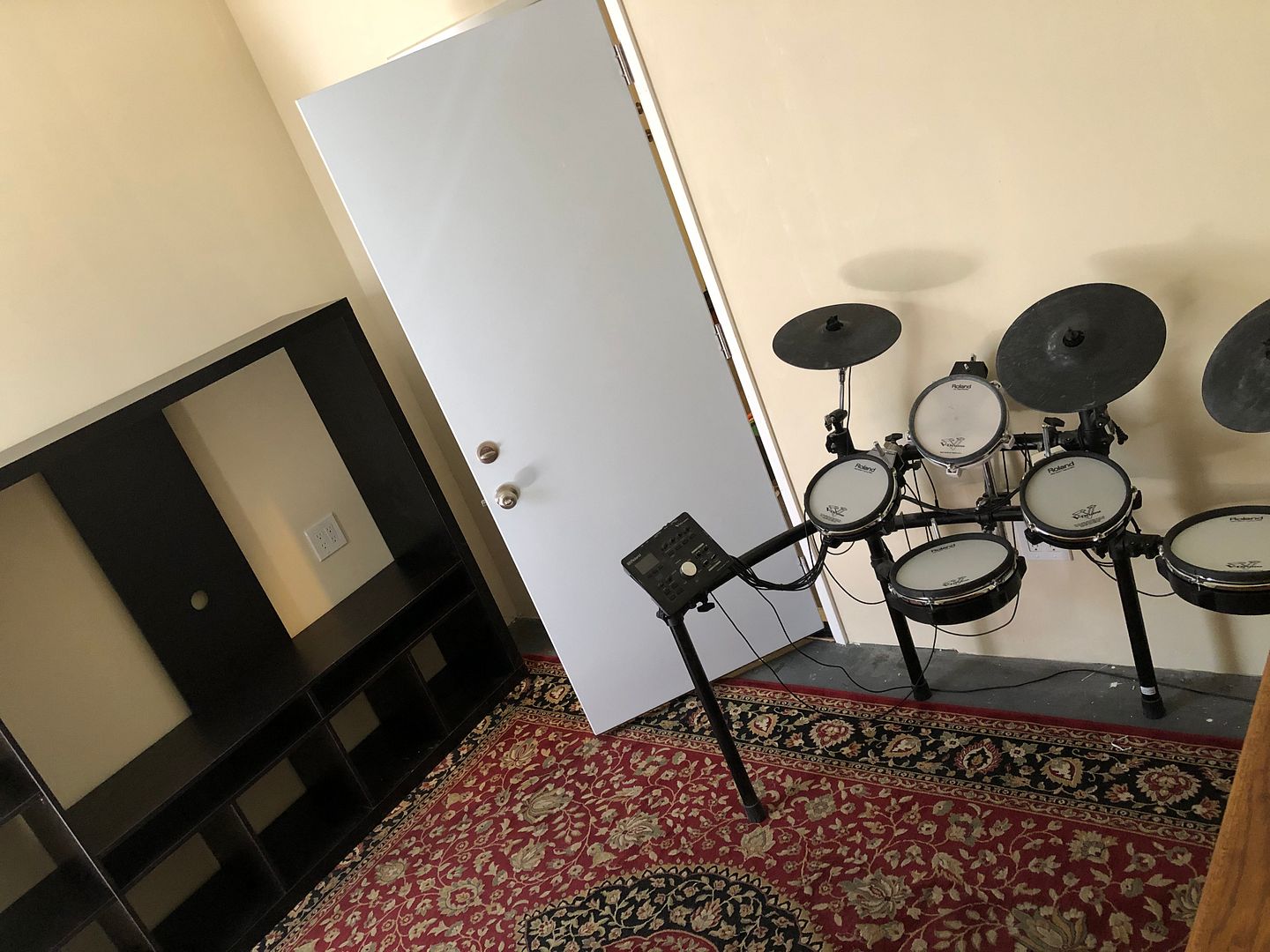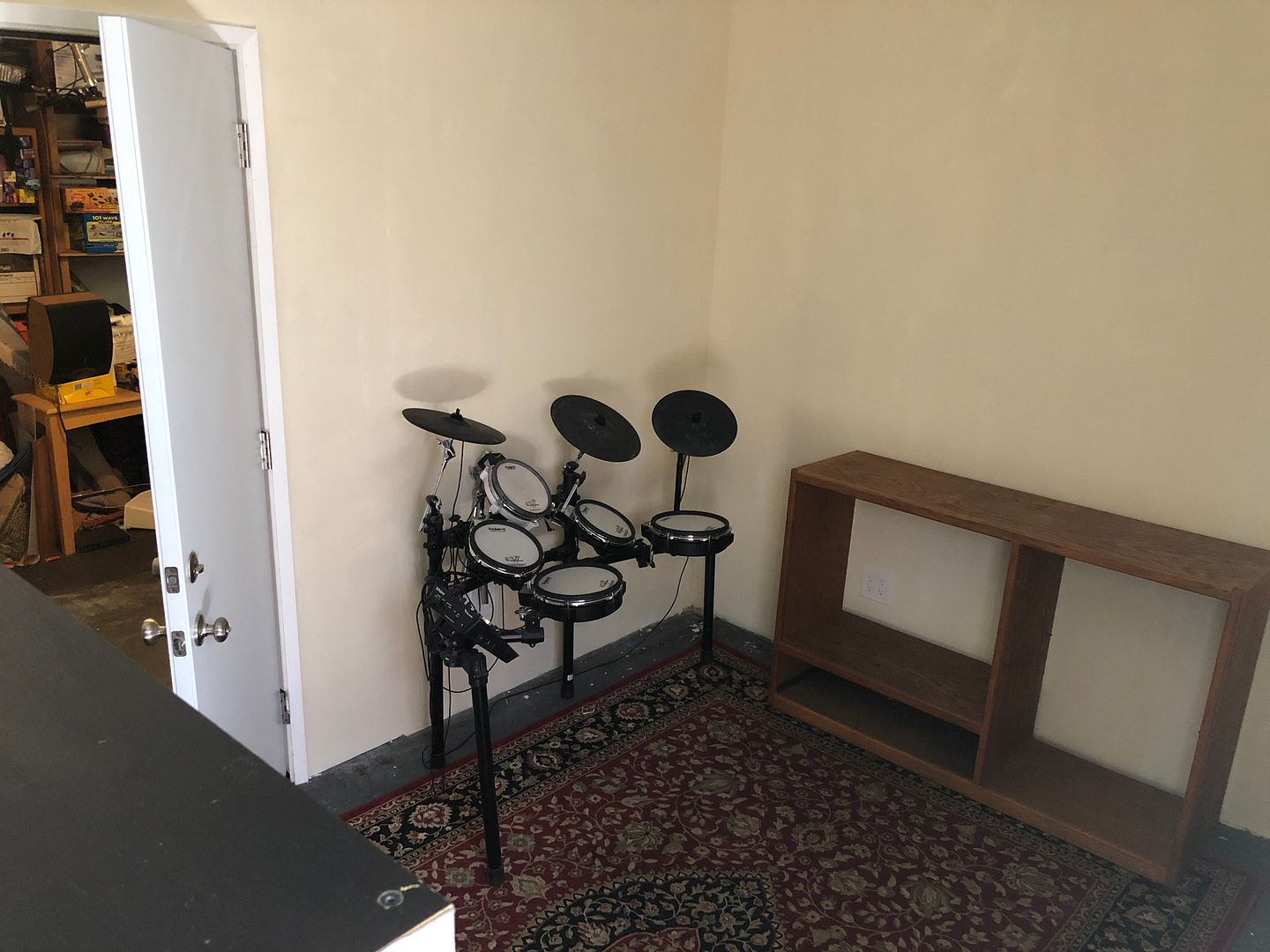 Tascam 388 will probably end up on top of this oak cabinet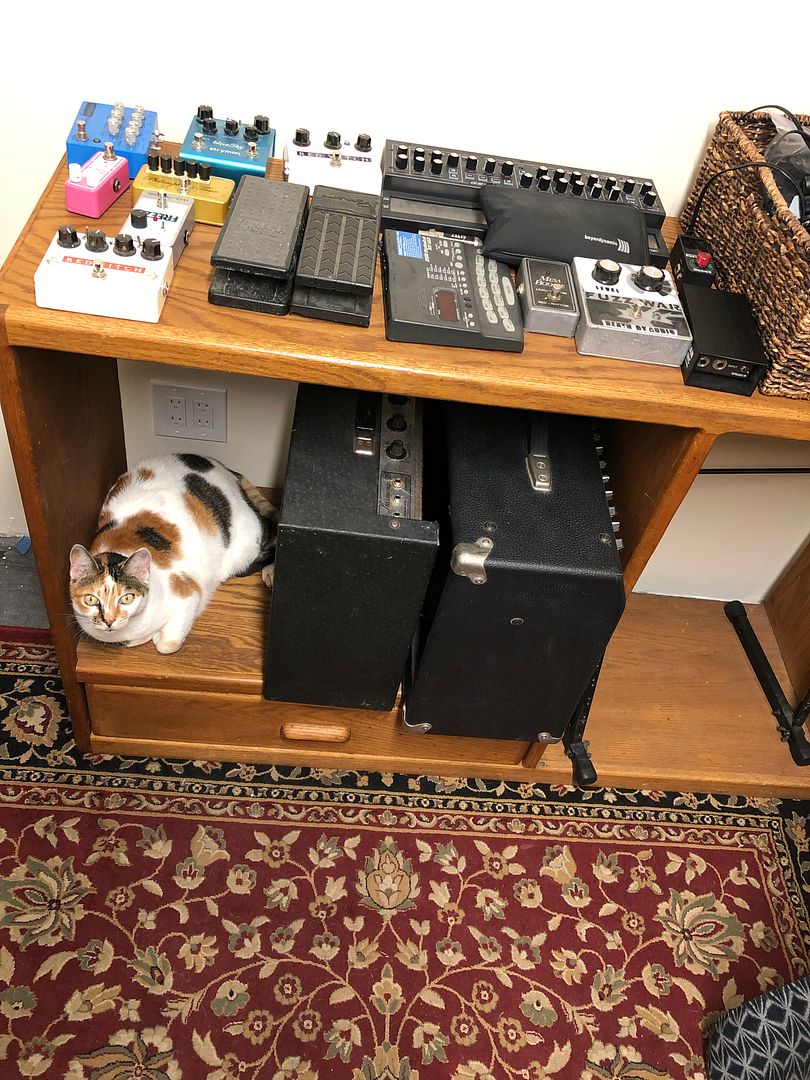 View from sideyard.
View from inside garage.
Looking for something to elevate monitors. Rack gear will get moved around, racked up somewhat. May put the Tascam 388 (currently stored under a bed in the house) on top of oak counter later. Have a nice chair coming soon. That fold out table is actually quite sturdy and fine for now, but would probably like some Craigslist hardwood desk or maybe some DIY argosy knockoff thing with a synth keyboard drawer down the road. A fold out stand for keys will work for now.
These will have to be moved out from house and wall-mounted in the sound room.