aka Sun Ra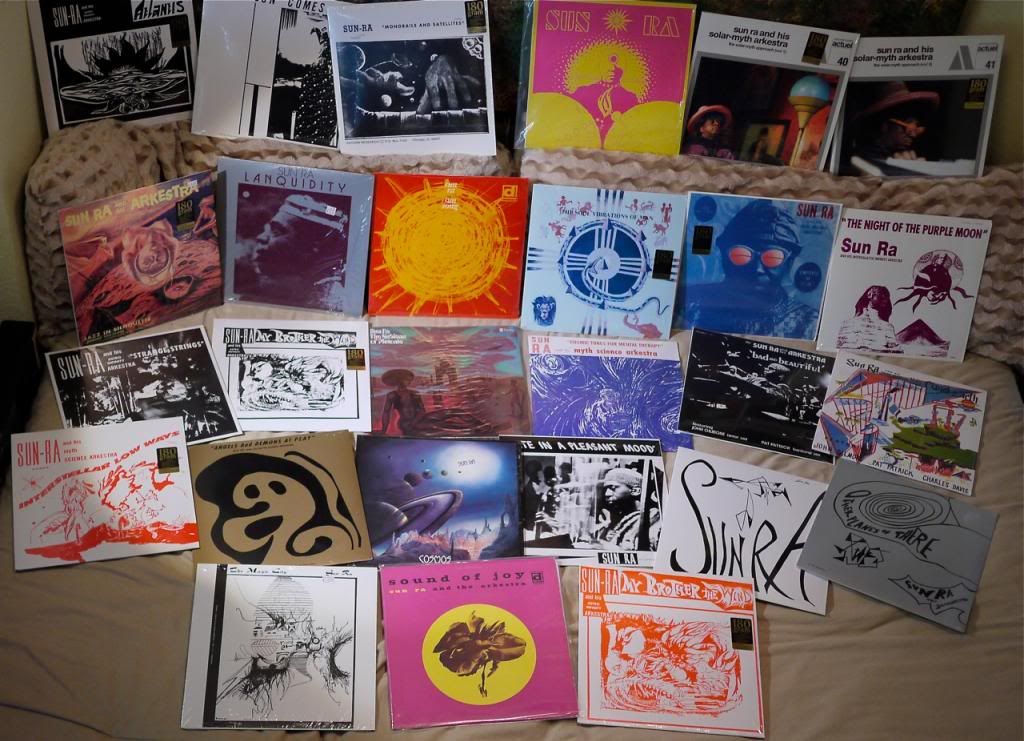 "The greatest of all jazz eccentrics, Sun Ra inspires both fascination and controversy. The bandleader's singular, cosmic vision led him to transcend hardship, derision, and obscurity. An unparalleled performer, he led an expansive yet coherent band of as many as thirty players over four decades, and his vast recorded legacy refutes those who deny his talent.
Primarily known as the creator of the "Arkestra," his polymorphic big band, Ra could also be comfortably described as a composer, performer, poet, philosopher, and visionary.
Born Herman Poole Blount in Birmingham, Alabama on May 22, 1914, he legally changed his name to Sony'r Ra in October of 1952. After this date, when questioned about his early life, he insisted he was a visitor from the planet Saturn, and only gave vague indications of his past experiences."
"Sun Ra may have been the first musician to play electric and electronic keyboards in jazz. Later in his life, he was among the first to use synthesizers, even receiving a Minimoog prototype from inventor Robert Moog. His eclectic arrangements also earned him a reputation as a leading modernist on the postwar Chicago jazz scene."
"As to Ra's musical legacy, he was one of the first jazz leaders to use the electric bass, as well as two basses, and was also one of the first to use extensive percussion and polyrhythms, modal music and group freeform improvisation in a big band setting."
Space Is The Place
(Sun Ra Film 1974)
Sun Ra ☥☥ Brother from Another Planet
(BBC Documentary)
Sun Ra El Saturn Vinyl Reissues
Overview of some of his recent reissue lps (with Rodger Coleman)
(Go to the 2:15 minute mark to skip to Ra talk)