I have the following JH24 parts for sale:
Headstack w/heads. I sent these to John French @ JRF Magnetic Services when I bought the deck and had him do an evaluation report. According to him, the heads have the following life left
AFTER
being lapped:
Erase (Woelke): 80%
Record (AMC): 40%
Playback (AMC): 25%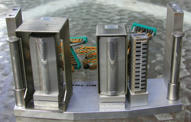 I didn't get them lapped because I purchased a new set of heads for the machine. I have the paperwork to back up these numbers if you want to see it.
$200.00 OBO
I also have the following cards. All of them have been recapped, the ICs removed and the pins cleaned, and the sockets have been cleaned as well.
Output (qty. 5) #PCA9000-0147:
$15.00 each OBO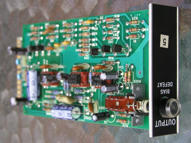 Record (qty. 3) #PCA9000-0149:
$20.00 each OBO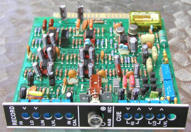 Bias (qty. 3) #PC9000-0148:
$15.00 each OBO
Fast forward and rewind motors:
$50.00 each OBO
I also have many other parts (no power supplies, motherboard, daughter boards, and capstan motor), so let me know what you're looking for and I'll check to see if it's still on the machine.
Cheers,
--
Don