Hey everybody,
I have to sell my Soundtracs FM Series mixer. It is in great shape both cosmetically and functionally. This is the second one of these I have owned, and for good reason. I kicked myself in the ass big time after I sold the first one...took me forever to come upon this one, and now I have to find it a new home as well. I'm not getting to do as much recording as I had in the past, I'm low on space in the apartment, and will be returning to school in the fall and trying to prepare myself for those expenses.
It's got a ton of great features:
-60db of gain on all the pre's.
-6 mono input channels, 2 Stereo input channels.
* Channel 1 and 2 are stereo channels with optional RIAA input, or stereo 1/4", channels 3-8 are XLR or Line In
Line outs and Injects (Inserts) on all channels.
-Individual Phantom power, -20dB pad and Line Level switch on each channel (channels 1 and 2 have a pad and line level switch. The RIAA switch takes the place of the Phantom)
-Phase reversal switch as well as Mute and Solo switches on each channel.
-4 aux sends
-3 band eq: high shelf at 6khz or 12khz, semi-parametric mid, low shelf at 60hz or 120hz
-Meterbridge for main outs and busses (can easily meter individual channels by assigning them to an aux and bringing up that fader)
-built-in talkback mic !
-built-in test tone oscillator
-100mm, Large faders
- modular design
-4RU Soundtracs Powersupply and AC cable are included
The mixer can be rackmounted. It has rack ears built in to the chassis. Also has feet allowing it to sit safely on a flat surface.
A few of the pots and faders have some scratchy crackle when adjusted. This could probably be taken care of with a bit of spray, but do want you to know that it is there.
This would be perfect for a digital home or project studio where you would like to mix "out of the box", use with an 8 track tape set up, or as a portable live or location mixer.
$400. Shipping cost will be based on your zip code and shipped via FedEx Ground.
8 channel Pro Co 1/4" TS snake with Amphenol connectors available for sale with mixer for an additional $50.
Shipping will be via FedEx Ground/Home Delivery and only the actual shipping costs will be charged (estimated between $50 and $100 depending on destination). Mixer weighs in at just around 45lbs and the Powersupply is about 10lbs. and would be shipping from zip code 33157 (Miami, FL.)
Feel free to message me if you are interested.
Pictures: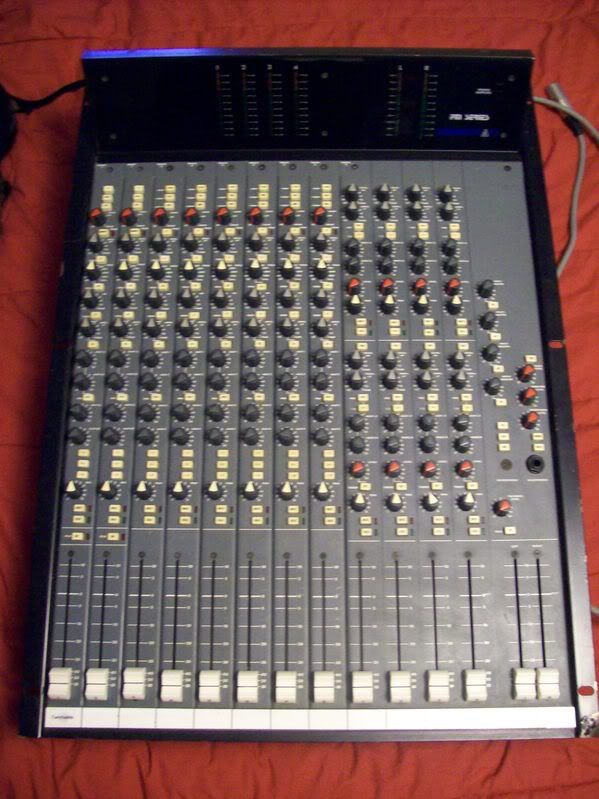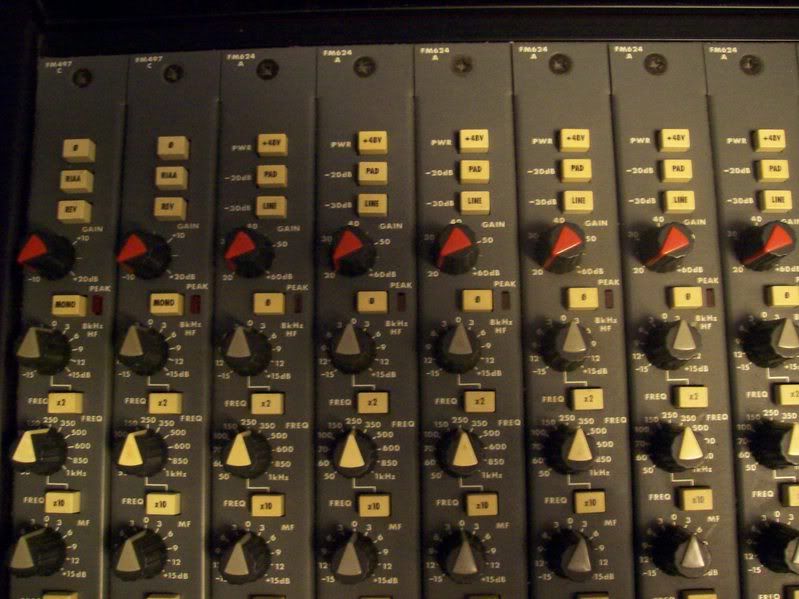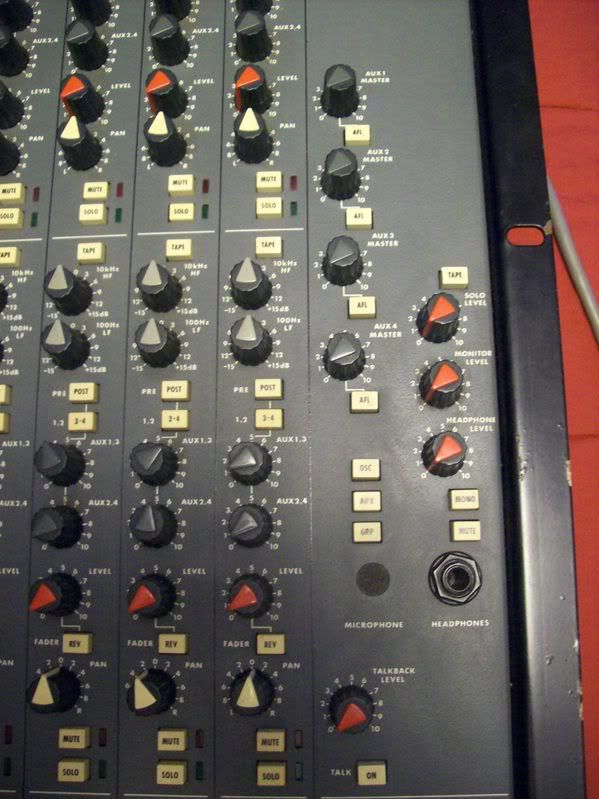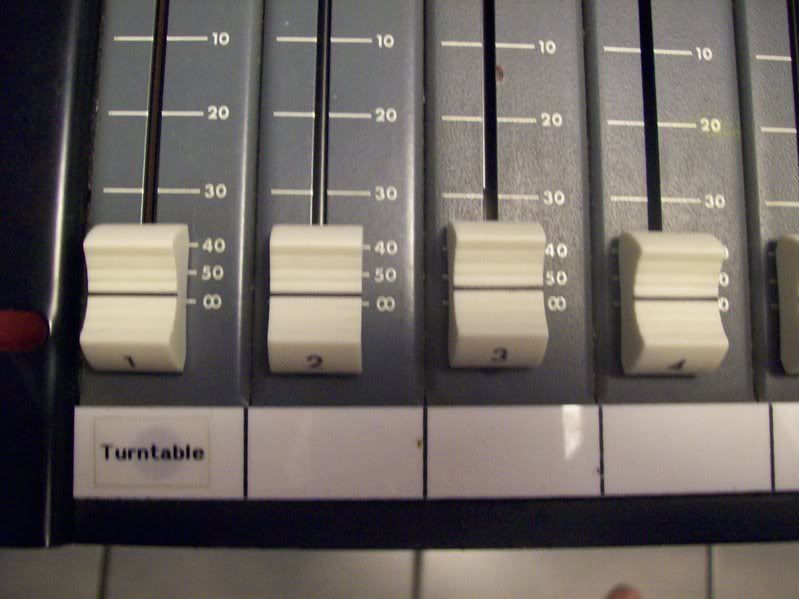 More pictures available on request.
I have been a registered member on eBay since 2002 and have 322 + positive transactions with 100% positive feedback. My user ID is: thingsontheeast
I've also sold a number of items through the TOMB and have never had a negative experience. If you'd like a reference, let me know and I'll see if I can arrange for one, or just do a search for my user name in the Buy/Sell/Trade forum.
I'm very good about packing and preparing items (specifically musical instruments and equipment) for shipping knowing that they will be manhandled, so have no fear about the mixer arriving alive.
Thanks
-Darrill