Black Lion Audio Modded Digi003 Rack (HD mod = new clock, new analog paths, converter decoupling..)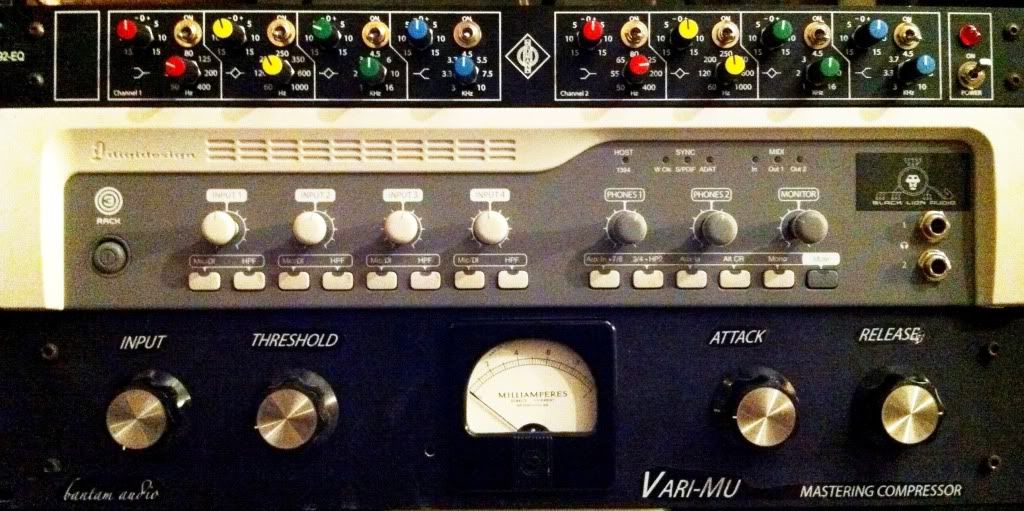 Includes transfer of PRO TOOLS LE 8 (newest version)
Digi003 is Factory so it includes the plugins below.
Also includes Music production toolkit 2 (multitrack beat detective, expanded tracks, eleven LE, Structure LE and content) no Hybrid though, I transfered that.
Free Ilok with NO 25$ x 20 per plug in transfer fees!!!!!!! Ill send the ilok loaded with plugins and provide the credentials to take ownership of the ilok account.
Price new
Digi003r Factory (incl ilok key) 1199
Black Lion HD mod 599
Music Production Toolkit 395
BF Classic Compressors Bundle 595
Mellowmuse ATA (delay comp) 49
TOTAL I PAID: 2873 plus shipping
PRICE : $1450 ($1423 off) INCLUDES SHIPPING AND PAYPAL (holy crap!)
ilok plugs
BF Classic Compressors v4 Digidesign License Never
BF Fairchild Bundle v4 Digidesign License Never
BF Moogerfooger Bundle v4 Digidesign License Never
BF Voce Bundle v4 Digidesign License Never
Bomb Factory BF-3A Digidesign License Never
Cosmonaut Voice Digidesign License Never
D-Fi Digidesign License Never
Eleven LE Digidesign License Never
JOEMEEK SC2 Compressor Digidesign License Never
JOEMEEK VC5 Meequalizer Digidesign License Never
Maxim Digidesign License Never
Moogerfooger Analog Delay Digidesign License Never
Moogerfooger Ring Modulator Digidesign License Never
Music Production Toolkit Digidesign License Never
SansAmp PSA-1 Digidesign License Never
SoundReplacer Digidesign License Never
Structure LE Digidesign Advanced Instrument Research Group License
StructureContent LE Digidesign Advanced Instrument Research Group
Synchronic Digidesign License Never
Tel-Ray Variable Delay Digidesign License Never
TL EveryPhase Trillium Lane Labs License Never
TL InTune Trillium Lane Labs License Never
TL MasterMeter Trillium Lane Labs License Never
TL Metro Trillium Lane Labs License Never
TL Space Native Trillium Lane Labs License Never
Voce Chorus/Vibrato Digidesign License Never