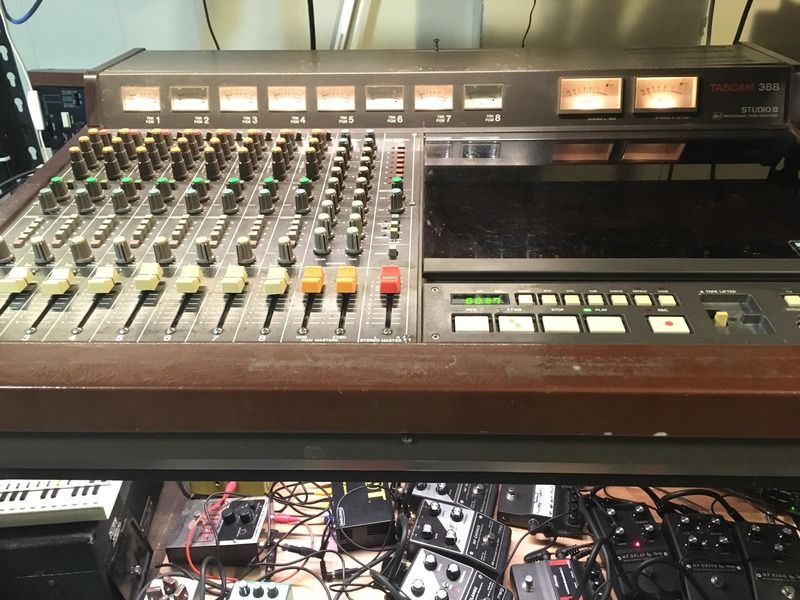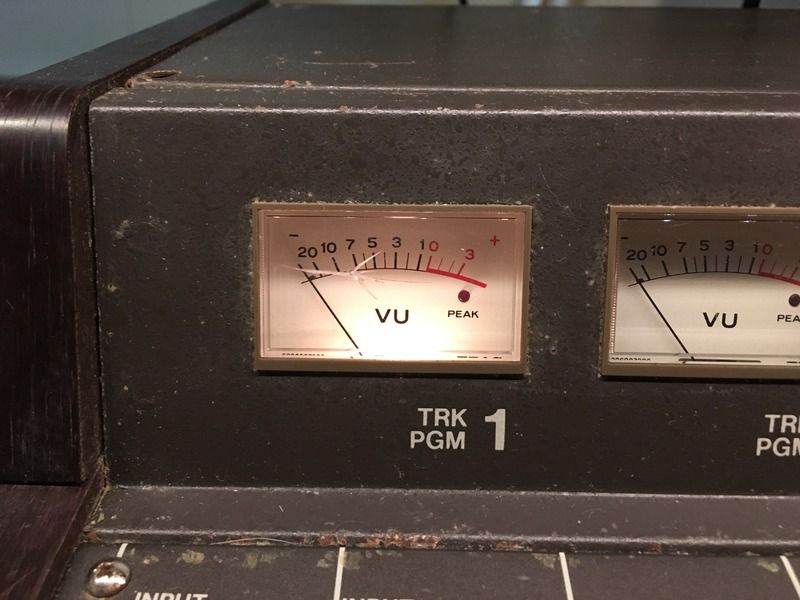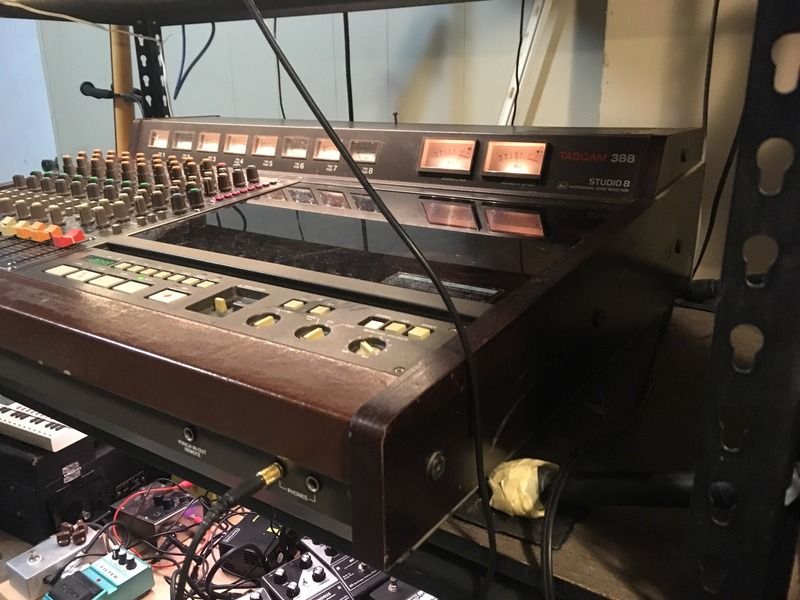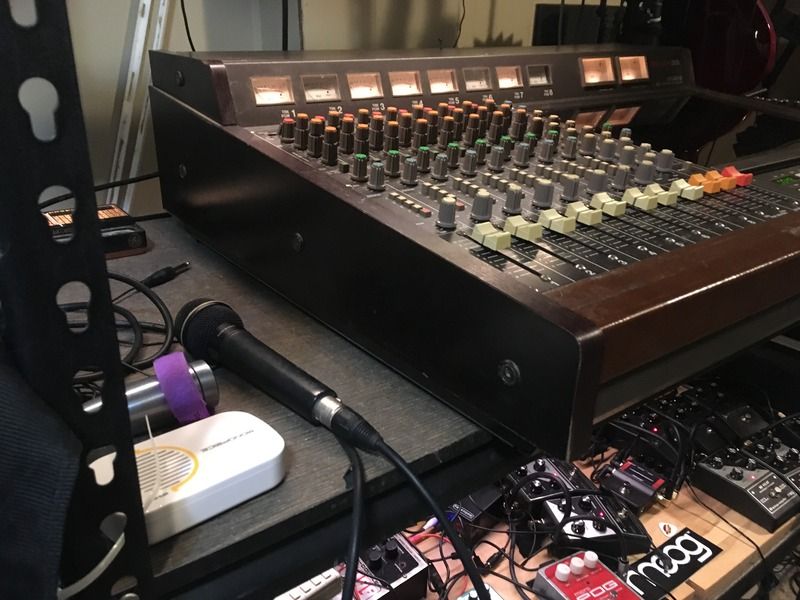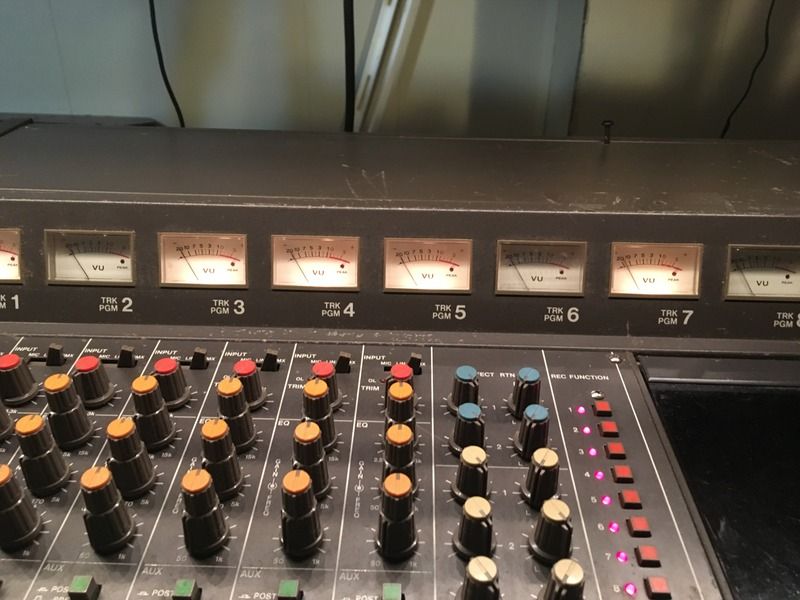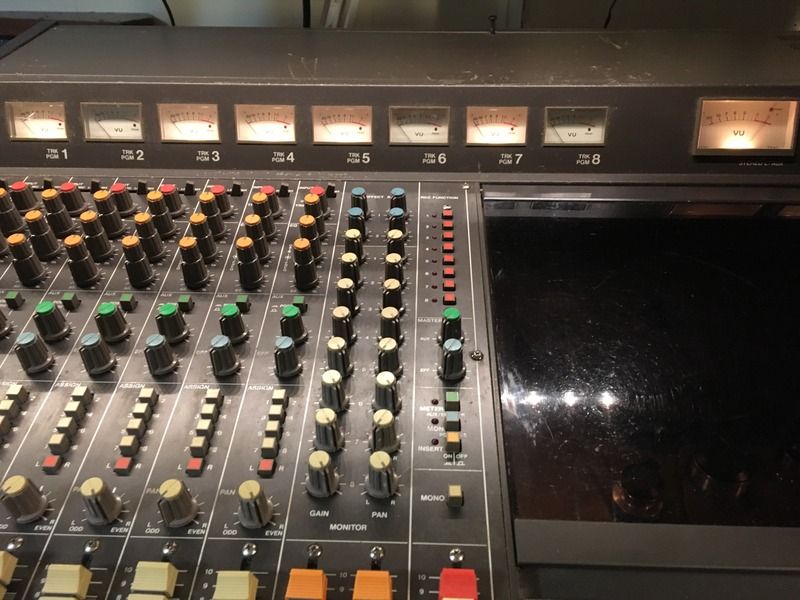 Classic analog recorder popular with breakthrough "homebrew" albums from groups like Primus, Beck, The Beastie Boys, and The Black Keys, its famous for providing a cool sound that is somewhere between your 4 track cassettes and a big studio tape deck. If you love the way The White Stripes/Third Man Records/etc sound this unit is a cheap way to get you there. Unlike most reel to reels, this one has a completely self contained mixer (just like your portastudio, but bigger) so there's not a mess of wiring and patch bays just to make a sound, and you have 8 tracks to record to simultaneously if you wish. You can also easily "bounce" and "ping pong" tracks around to squeeze more takes in. Unlike most multitrack reel to reels, this unit uses 1/4" tape at 7.5ips, which you can still buy brand new for like $30, and that gives you 40 minutes of record time...and it can be erased and re-used if you are thrifty... Built in dbx noise reduction keeps the tape hiss down (which is fully optional, if you embrace the noise like me, you don't have to use it and you get a little punchier tone). Also very easy to transfer your tracks into your computer if you want, or your finished mix if you are really committed...
Anyway, I assume if you're looking you know what you are looking at...its a pretty popular deck from 30 years ago, Google will tell you anything you need to know.
I have owned this machine for probably 2-3 years. I bought it with the intention of using it as a "parts" machine because at the time I had 2 other machines. It is in "rougher" shape than the other two, you will note that there are a few burnt out VU meter bulbs, one cracked VU meter plastic, and some other cosmetic blemishes throughout. It is also missing some of the screws. However, it fully works and is 100% complete (minus the missing screws!). I just today put a brand new capstan belt on it (after 30 years they get stretched out and eventually break). I have had this unit in my smoke free home studio the entire time I've owned it, and have only used it a couple times (because I had the other 2 machines). This one would make a great spare machine if you've already got a 388, but it would also make a perfectly serviceable main machine as well as be a good candidate for a light restore job to make it perfect if the lights/lack of screws bug you.
I will give you one plastic take up reel and one reel of tape to get you started. I am willing to deliver within 20 miles of Grandview at no extra cost, but can arrange for longer distances (at your expense) as well as domestic freight shipping (also at your expense...expect to spend at least a few hundred bucks extra but it can be done!).
You are welcome and encouraged to test it out when you buy it, I will give you a quick run through of its operation if you are not familiar. This machine has given me no trouble for as long as I've owned it. However due to the nature of vintage electronics, please make sure it meets your satisfaction as I do not offer refunds.
I do not take Western Union, personal checks, or Nigerian loans. Cash is great, I just made some big purchases so I do not need any trades. Paypal okay if shipping.
***EMAILS WITHOUT PHONE NUMBERS WILL NOT GET ANSWERED, DO NOT ASK IF THIS "ITEM" IS STILL FOR SALE***
I am looking for $900. You will note that most units on fee-bay are listed for $1000+ as "turns on, looks ok, sold as-is" and working models are often advertised for quite a bit more. This one is fully tested and utilized in real world situations, by a professional musician, composer, and engineer. I have owned 3 of them total, I know my way around them and love them, however due to a change in my workload I am letting them go. This is the last one I have for sale.
I am not interested in trades...