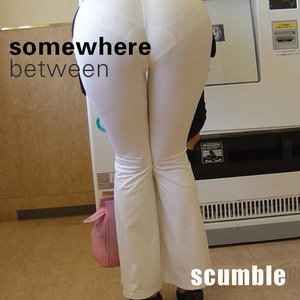 1. The Stickin' Point 04:01
2. Runnin' Fast 03:20
3. She Feels 03:22
4. Get Outta My Way 03:54
5. Her Mistakes 03:11
6. Somewhere Between 03:15
7. Old Fool 03:44
8. Early Days 03:01
9. Diamonds 03:14
The droogs was d-dyin' off, it weren't no contest and them had no
complaint, 'twas the way of it, and no mistake. But then there
splooshed another international issue, and so, like as not grumbling
but secretly happy, did *scumble* form from their arses. One from ye
merry olde, one from o'er there, they collided, colluded and created.
This, then, is their thing.
released November 1, 2017
Grankspoine: guitars, keys, horns, strings, percussion, sound-fx, pop-
sensibility, derrangements, actual musicianshite, fartwerk and
sequencing. Notable quotes: "Doya want a reference?" and, "Less
widdly, more bass".
Vlayman: bass, vox, looping, lyrics and progressions, derrangements,
mixes and production. Notable quotes: "It won't line up" and, "More
olive juice".
Initial tracking and final mixes done at Fetacentral DDL, near Chi-town,
USA. Add'l recording and fartwerk done at
Grankie's near London, UK.
all rights reserved